Patients
How do we support patients in a Covid-19 World? We think collaboration, flexibility and a focus on future pandemic preparedness is key
Dr Dilruwan 'Cham' Herath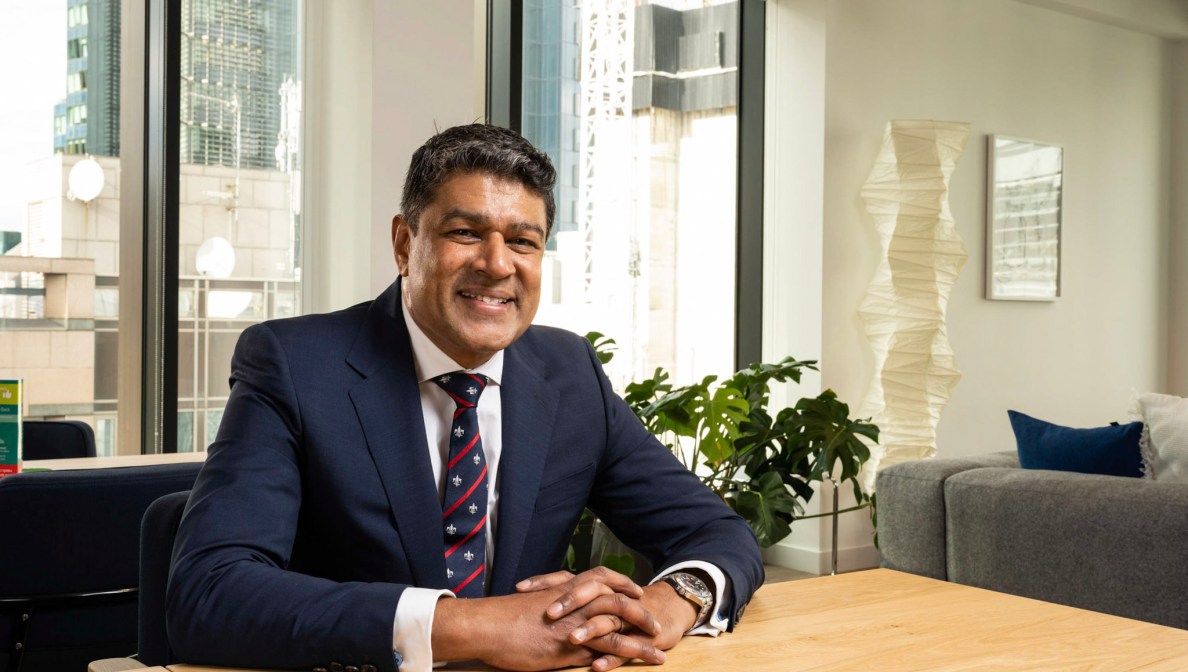 The Spectator's Alternative Conference brought together politicians, academics, think tanks and members of the public to discuss issues that have dominated the headlines during this unprecedented year and to discover where we go from here. With the NHS at the forefront of fighting the pandemic, I was pleased to hear from NHS England's CEO, Sir Simon Stevens, and to share my own thoughts on 'The NHS in a Covid-19 world'.
As we know, this year has presented an unprecedented challenge. The impact of the pandemic has necessitated a global response from the health community. As different nations devise strategies to respond to the pandemic and as the winter months loom large, Sir Simon and I grappled with how the NHS can deal with a resurgence of the virus and what policymakers can learn to make us more prepared for future challenges and indeed, pandemics.
Collaboration
MSD has great admiration for the doctors, nurses and health and support staff who have responded quickly to protect patients and the public in unprecedented and challenging circumstances.
Our sector is a critical part of this health community and we recognise our responsibility to help too. We've sought to do all we can whilst prioritising the safety and wellbeing of employees – working in partnership with the NHS and others – to respond to the fight against Covid-19. This has included a steadfast focus on ensuring that our supply of medicines and vaccines reach our patients, as well as the donation of equipment and supporting medically trained colleagues to return to the NHS as volunteers. In particular, we are working round the clock to develop new vaccines and treatments to fight Covid-19.
It was clear from the discussion, that the NHS's ability to quickly change and flex its approach during the pandemic has been hugely positive. Capturing and continuing to show this flexibility will be essential, particularly as the system seeks to find a sustainable approach to responding to COVID-19, whilst also meeting the needs of those non-COVID patients of which the pandemic has had a significant impact.
Moreover, collaborative working is key to successful outcomes for patients. The partnerships we have seen recently between government, the NHS, charities, academia and industry are to be applauded. Going forward we must ensure we maintain this momentum and I and my colleagues at MSD remain committed to doing so.
Preparing for future pandemics
Covid-19 has taught us that health is a key component of economic growth. I believe we must build on the learnings of the pandemic and invest appropriately in science, clinical research and manufacturing to ensure we maintain our position as a global leader in the life sciences, thereby supporting the UK economy and helping to prepare against similar emergencies in the future.
I was pleased to hear Sir Simon reiterate my thoughts on the economic cost of investing in science, research and the NHS versus the detrimental cost of a pandemic unchecked. As he said – investing in health is always going to be a very smart buy.
As we look to prepare for future pandemics it is essential that we continue to build a more resilient and flexible health system; one which drives prevention and challenges health inequalities.
The challenges of coronavirus confronting decision-makers demand a dynamic, cross-sector response. Such a framework should emphasise learning (as opposed to finger-pointing) and seek to build on the positive collaborative relationships brokered and speed at which essential work has been delivered during this period. This will be essential for ensuring the UK is prepared for whatever challenge comes next.
---
About MSD
For more than 125 years, MSD has been inventing for life, bringing forward medicines and vaccines for many of the world's most challenging diseases in pursuit of our mission to save and improve lives. MSD is a trade name of Merck & Co., Inc., with headquarters in Rahway, N.J., U.S.A. We demonstrate our commitment to patients and population health by increasing access to health care through far-reaching policies, programs and partnerships. Today, MSD continues to be at the forefront of research to prevent and treat diseases that threaten people and animals – including cancer, infectious diseases such as HIV and Ebola, and emerging animal diseases – as we aspire to be the premier research-intensive biopharmaceutical company in the world. For more information, visit www.msd-uk.com and connect with us @MSDintheUK on Twitter, Instagram, LinkedIn, YouTube and Facebook.
GB-NON-03290 | Date of Preparation: September 2020