Innovation
Inventing to Invest in Our Future
By Dr Jill Richardson, Executive Director of Discovery Research, MSD UK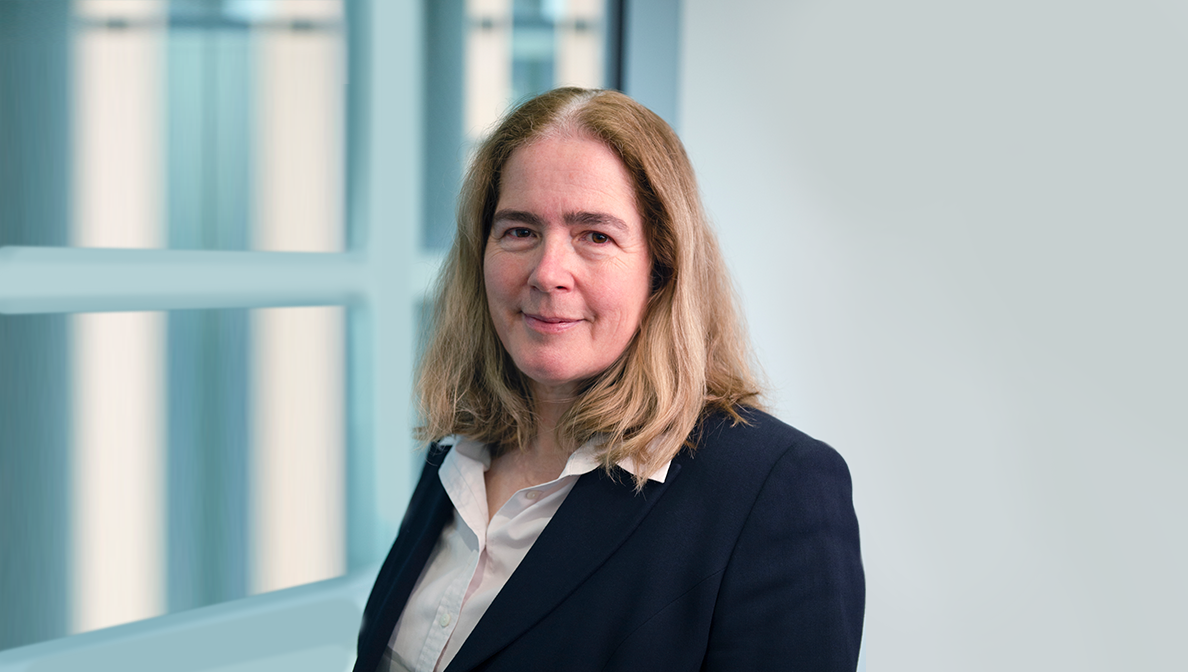 For people and health systems around the world, it will be critical that the 2020s deliver defined progress in how we meet the challenges associated with our ageing populations. Health is only one area of consideration in this context of course, but a highly significant one. Healthy ageing is a truly grand challenge and growing our understanding of the biological mechanisms of ageing, through a sustained commitment to science, is pivotal to progress.
This topic was debated recently in a Science Question Time event sponsored by MSD, which explored the question of how to design research to meet the needs of our ageing population.
We know that the unmet need in treating neurodegenerative diseases continues to grow with age. To give a sense of scale, 50 million people are living with dementia globally.i Alzheimer's Research U.K. predict that 1.6 million people in the U.K. will have dementia by 2040. ii The cost of dementia in the U.K. is expected to rise sharply in the coming years from approximately £34.7bn presently to £94.1bn by 2040.iii This rising societal pressure, combined with a high failure rate in Alzheimer's clinical trials, is the perfect storm.
Despite the failures, there is promise and progress, if we continue to learn and continue to invest in the science. So, what have we learned?
Some of the key challenges in drug discovery in Central Nervous System (CNS) diseases include an assumption that human genetics alone can unravel these complex diseases. Large numbers of novel targets are emerging from genetics (both Mendelian and risk loci) and genomic technologies but we need to unravel this 'big data' to pick the mechanisms to identify tractable targets leading to innovative medicines.
From there we need to focus on acquiring a deeper mechanistic understanding of targets at a molecular and clinical level in health and disease; different mechanisms being relevant to different stages of disease progression and ageing. Added to that, we need to develop animal models that more faithfully represent age-related disease as well as increase the emphasis on human biology when choosing targets. There is also the need to factor in the heterogeneity GB-NON-03929 Date of Prep: February 2021 of clinical populations more successfully; we're optimistic that drugs targeting pleiotropic mechanisms which are disrupted with ageing may go some way to addressing this and that these mechanisms will not only be applicable across neurodegenerative diseases, but beyond.
Scientific research is a fundamentally collaborative and international endeavour. As we grow our discovery presence in the U.K. in pursuit of new drug targets in diseases of ageing, we welcome the U.K. Government's commitment to science, and specifically to ensuring we can attract and retain world leading scientific talent. The U.K. has many truly excellent dementia drug discovery initiatives and partnerships, such as the Alzheimer's Research U.K. (ARUK) led Dementia Consortium, which MSD are proud to be members of. They encourage a thriving, collaborative and ambitious approach, which brings together world-class innovative disease biology with drug discovery know-how to enable robust target validation and early drug discovery using a 'cost and risk reduced' model. Beyond these consortia, international collaboration between leading industry, biotech and academia partners is crucial.
The chances of success in discovering, developing and evidencing disease modifying treatments for CNS diseases moving forward will centre not only upon how we approach the science, but also in how we involve patients in designing research that will ultimately yield higher quality data. Diversity and inclusion within research populations, extending to older members of society with co-morbidities – is particularly important. Inclusive, community-based trials and real-world evidence are important in this area of research if we are to be truly patient centric.
Ultimately, we want to get to the point of treating the right patient at the right stage of disease with the right mechanism of action. Our NHS is one of the many health systems globally bearing the burden of untreated diseases of ageing. Success will ultimately look like real people benefiting from treatments and living well into their old age. This relies on the 2020s being a decade of marked scientific discovery, but also a decade when health systems prepare to adopt future innovations.
Dr Jill Richardson is an Executive Director of Discovery Research for MSD, based in the UK. MSD is investing in a new, scientific discovery centre in London with a focus on neuroscience and diseases of ageing. MSD is committed to the NHS and to supporting, through evidence and pathway planning, a way for future innovation and diagnostic testing to be made available to patients.iv Science Question Time took place in late 2020 and the full report will launch in February 2021.
---
i Dementia fact sheet, December 2017; World Health Organisationii Wittenberg. R et al (2019). Projections of older people with dementia and costs of dementia care in the UK, 2019-2040, p.4. Report produced by The Care Policy and Evaluation Centre at LSE for the Alzheimer's Society. Available at: https://www.alzheimers.org.uk/sites/default/files/2019-11/cpec_report_november_2019.pdfiii Wittenberg. R et al (2019). Projections of older people with dementia and costs of dementia care in the UK, 2019-2040, p.7. Report produced by The Care Policy and Evaluation Centre at LSE for the Alzheimer's Society. Available at: https://www.alzheimers.org.uk/sites/default/files/2019-11/cpec_report_november_2019.pdfiv Wittenberg. R et al. Economic impacts of introducing diagnostics for mild cognitive impairment Alzheimer's disease patients. Alzheimer's & dementia: Translational Research & Clinical Interventions Volume 5, 2019, p.382-387, 2019. Available at: https://doi.org/10.1016/j.trci.2019.06.001
GB-NON-03929 | Date of Preparation: February 2021