Our People
Meet Ben, our new Managing Director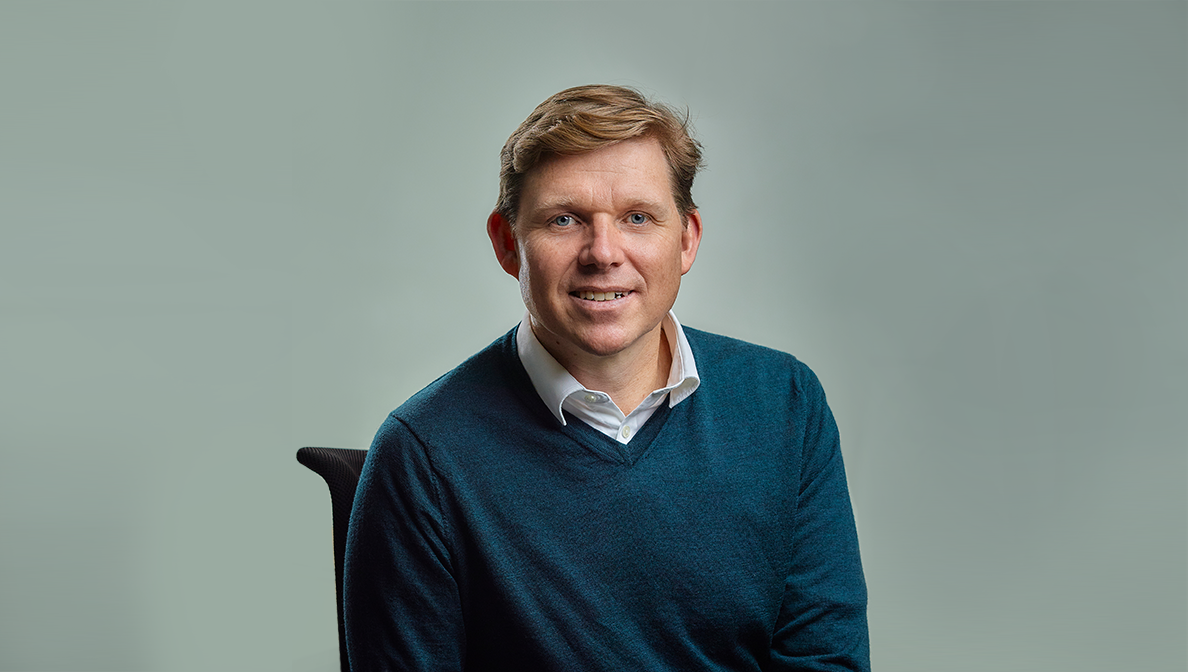 Ben Lucas was appointed MD of MSD in the UK and Ireland earlier this year and started his new role on February 1st. Prior to taking up his new position, Ben had been MD of MSD in the Netherlands for three years.
Ben is married, with five daughters. His interests (aside from parenting) include rugby, football, cycling, golf, most spectator sports, and country walks.
Learn more about what gets Ben out of the bed in the morning, his aspirations for MSD in the UK and Ireland and why he believes diversity and inclusion is critical to MSD's future:
What inspires you and gets you out of bed in the morning?
Our people inspire me. We all have a fantastic opportunity working at a company that has the size and the scale of MSD. We have such tremendously talented people and together, we can make a difference and achieve meaningful outcomes. We improve the lives of patients and public health, which brings immense responsibility, but is also incredibly inspiring. It is the challenge for all of us to translate our great science into innovative medicines and vaccines that are used to benefit our society.
How important is it to have Diversity and Inclusion in an organisation and how does this impact on the culture at MSD?
I believe that Diversity and Inclusion are essential to any organisation and business, especially in a business like ours, where we need to solve complex problems, and our differentiator is the proprietary insight, strategies and activities with Health decision makers. It is imperative that all our employees should have an environment where they feel safe and comfortable to be themselves, speak their mind and contribute to these challenges. Diversity is key to innovation – I have seen the amazing impact diversity has in a business like ours when it is brought together and nurtured. It is critical to our success.
What makes a good leader?
Leadership is always experienced in context. In our context, a good leader provides a vision, sets the ambition of what we can achieve, but also creates clarity and role models, a culture in which experts, that work as part of the team, are able to contribute their expertise.
In a large organisation such as MSD there is also an element of helping people navigate issues or challenges, as well as demonstrating the courage to make harder decisions that need to be made. Good leaders will also recognise that we do not know every answer, and it is only by experimenting together collectively that we can solve for and overcome problems.
I also think a good leader should encourage people to make an impact, help create new opportunities, encourage them to develop and take on new challenges.
What has been your biggest learning moment?
Every opportunity I have had throughout my career has had learning moments. I have learned that by trying different things and by facing new challenges you will learn more about yourself and what you can achieve. Take on new experiences, challenge yourself do not be afraid of engagement or of failure. I look back at situations where I may have been anxious, or uncertain but it is these experiences that have pushed me out of my comfort zone which have had the most positive impact on me professionally.
What will you miss about being MD of the Netherlands?
Being MD of MSD in the Netherlands was a tremendous privilege. What was unique about the Netherlands was the fact we had our science and manufacturing and a real 360-degree view of our business in one place. You got to see the incredible contributions made by so many people throughout the process of getting our medicines and vaccines for humans and animals to those who need them, and you feel a real sense of purpose being close to that, seeing how we are helping to improve society.
The Netherlands is also a wonderful society, the people are straight forward, they know how to have fun, they know how to deliver, they challenge each other and speak up for what they believe in.
What are you looking forward to as MD of MSD in the UK and Ireland?
I believe I have returned to the UK at what is an exciting time for both the UK and Ireland and for our company.
We will play our part in supporting the recovery of the health systems, continuing to champion our medicines and vaccines in the interests of saving and improving lives. Equally, we have a role to play as a responsible high-skill employer and leading investor in both the UK & Ireland Life Sciences infrastructure. We will play our part as a collaborator towards the UK's Life Sciences Vision. I look forward to engaging with government on both sides of the Irish Sea and to leading the organisation to ensure both the UK and Ireland continue to make a significant impact on the lives of patients, public health, and the economies in both areas.
I believe a sustainable healthcare system will only be possible through the adoption of innovative practices and technologies which have both patients and system benefits. The challenges are plentiful and will require continued partnership working and collaborations across all stakeholders that have a role to commission or delivery healthcare. I look forward to building on the existing strong partnerships in the UK to ensure that those who need our medicines and vaccines have access to them.
GB-NON-05622 | Date of Preparation February 2022