Responsibility
Mumma Kits – All Packed Up and Ready To Go!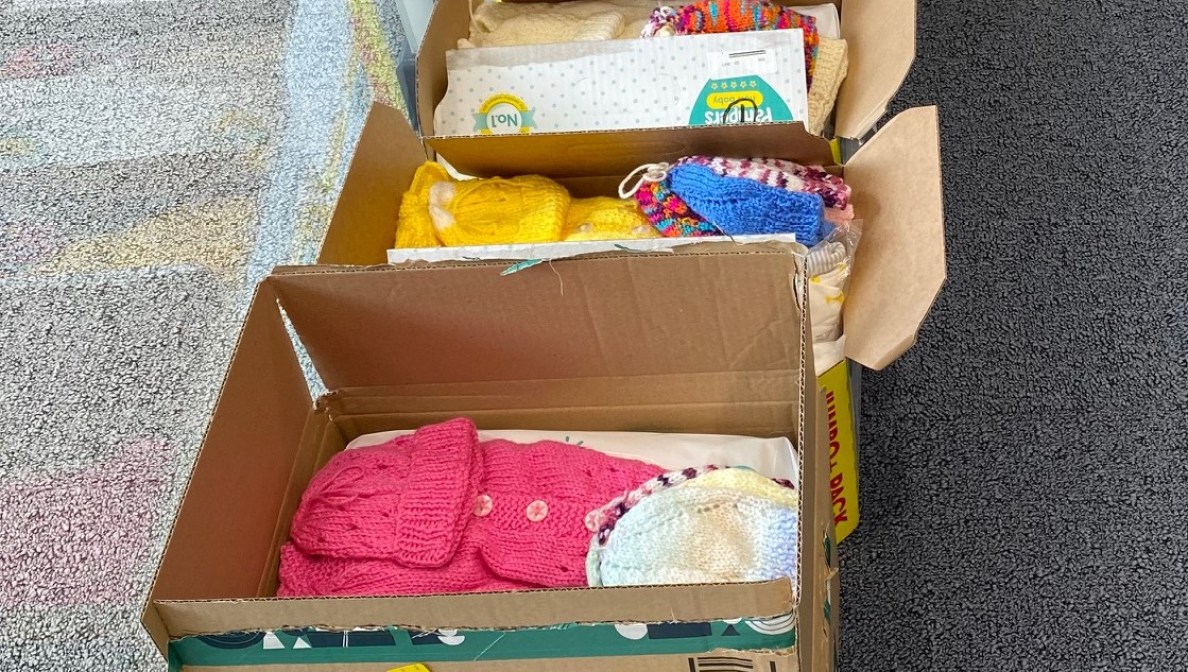 Mumma Kits for vulnerable mums and babies in the UK
MSD for Mothers is MSD's global initiative to help create a world where no woman has to die while giving life. Applying MSD's business expertise, scientific expertise and financial resources, we are working across sectors to improve the health and well-being of women during pregnancy, childbirth and the months after.
Earlier this month our UK ambassadors helped to support this mission by packaging 40 mumma kits to be sent to vulnerable mums and babies in the UK via the White Ribbon Alliance, a charity driven by a vision and goal to ensure that pregnancy and childbirth are safe for all women.
Some of the items of baby care essentials in the kits including nappies, sanitary products and muslin cloths were donated by MSD in the UK employees, their friends and families through an internal donation appeal last autumn.
The kits were then assembled before being shipped to the White Ribbon Alliance, before being distributed to mothers and babies.
Last year MSD in the UK colleagues and their friends and families also knitted hundreds of items of baby clothing which were shipped to Africa.
MSD for Mothers UK Ambassador, Emma Prosser said: "The MSD for Mothers project means so much to all of us, knowing we are helping to make that difference somewhere in the world- (no matter how big or small), and the UK is no exception. The generosity and kindness of our colleagues and their friends and families here in the UK is what helps us all ensure we can continue with our work. We are delighted to have been able to donate these kits which will make such a positive impact on the lives of the mothers and babies in the UK who receive them."
"As MSD for Mothers Ambassadors, we are always looking at new ways of how we can make a difference and ensure the work we do today continues to leave a positive legacy for tomorrow. We are all immensely proud to be part of this project which is helping to solve a global health challenge – which to date has supported 18.2 million women with healthier pregnancies and safer deliveries – and our work does not stop here."
For more information about the programme visit: MSD for Mothers
GB-NON-05822 | Date of Preparation April 2022