Responsibility
Smashing Stereotypes for British Science Week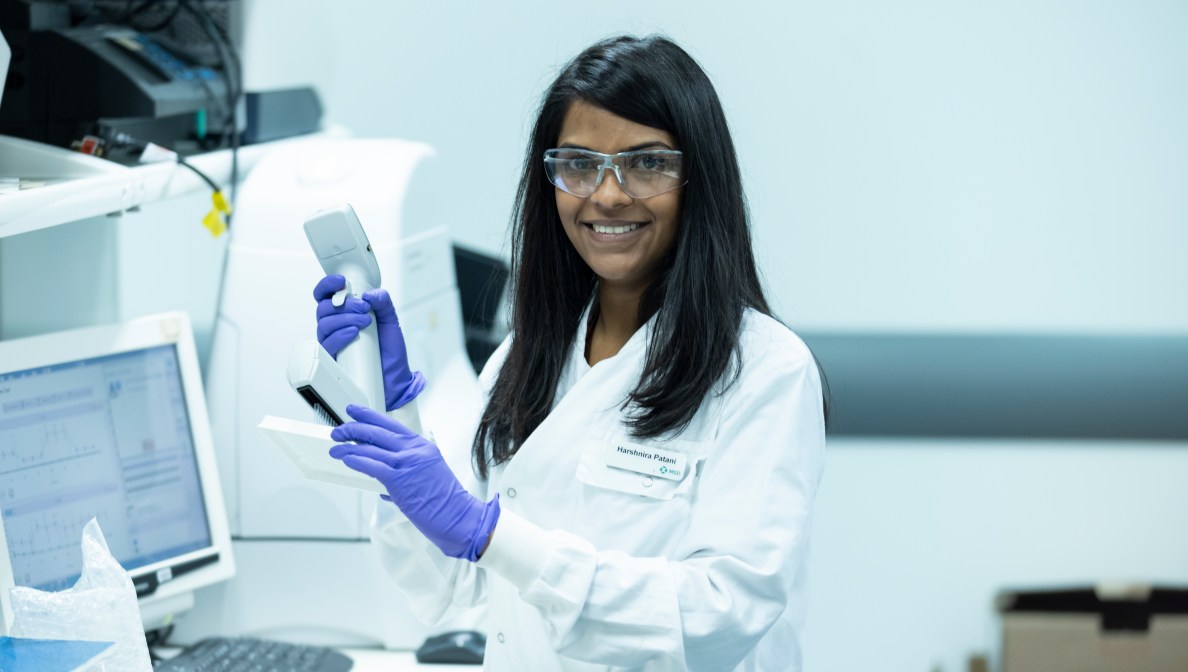 Here at MSD in the UK we are committed to diversity, and this British Science Week, we have partnered with the British Science Association (BSA) in support of their 'Smashing Stereotypes' campaign.
To showcase the broad range of careers available within science and the diversity of the people who work in this exciting field, the campaign is comprised of case studies of different Science, Technology, Engineering and Mathematics (STEM) employees and researchers, each detailing an individual's day-to-day work and wider career journeys. Through amplifying the diversity of people and roles in STEM careers, the initiative aims to dispel myths surrounding the industry, and highlight to the next generation that careers in STEM are accessible to everybody, regardless of their background.
In support of the campaign, Executive Director Dr. Jill Richardson said: "At MSD, we believe we are all are inventors, regardless of our role or title. We have a very diverse group of scientists with the utmost passion and drive to find new approaches for the most devastating diseases. We believe it is only by integrating different views and ideas that we will deliver truly transformative medicines. By supporting the 'Smashing Stereotypes' campaign, we're looking forward to showcasing this diversity, which we hope will spark change in perceptions of the people and careers within STEM."
The campaign features the stories of two of our scientists at MSD in the UK: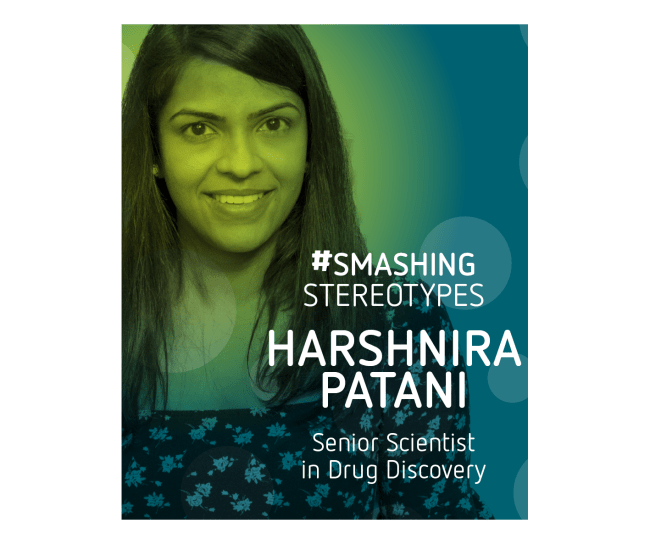 Harshnira Patani – Senior Scientist in Drug Discovery
Today Harshnira works as a pharmacologist in our Discovery Chemistry team, but a lack of guidance meant that the road to into lab research wasn't initially clear. That all changed when she met a research scientist at a careers convention and discovered the wide range of career options available within STEM. A firm believer that science is accessible for everyone, Harshnira said "Growing up in Kenya, I was surrounded by poverty and disease, and that experience has driven me to want to spend my life helping the world by solving some of its problems. I am proof that it doesn't matter where you're from, anyone can become a scientist."
Read more about Harshnira's career in lab research here.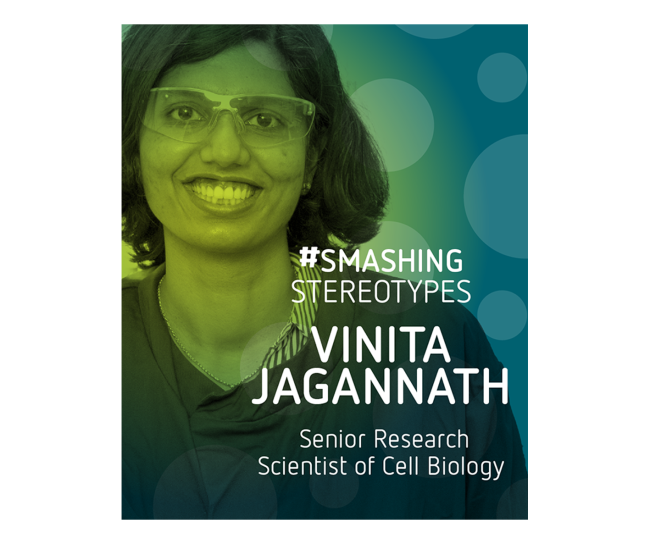 Vinita Jagannath – Senior Research Scientist of Cell Biology
After obtaining her medical degree in India, Vinita moved to Europe to pursue a career in neuroscience, Vinita now works as a Senior Research Scientist, leading research projects with the aim of discovering new medicines for the treatment of neuropsychiatric disorders. On what 'smashing stereotypes' means to her, Vinita said "I had no role models from my medical school who pursued neuroscience as a career, so as a medical doctor and a woman from India, I've had to pave my own path. I would encourage others to follow a less well-trodden path.".
Read more about Vinita's journey into neuroscience here.
Vinita and Harshnira's stories show that there is so much more to science than the stereotypes that often surround it. MSD remains committed to doing all we can to continuing to 'smash' these stereotypes, both during British Science Week and beyond.
GB-NON-05703 | Date of Preparation: March 2022