Our People
Volunteering – Helping those who need it the most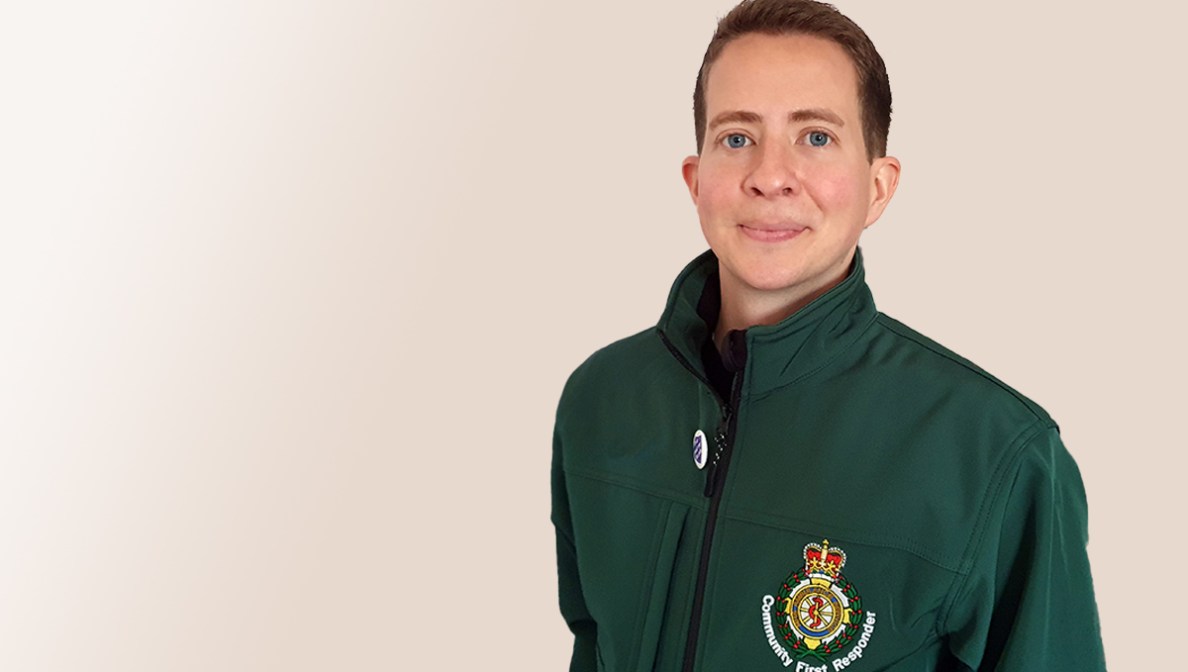 Back in March of last year (2021), MSD UK employee Giles Cooper-Gibson made use of the company's volunteering scheme to become a Community First Responder (CFR) with the East of England Ambulance Service Trust.
MSD offers all employees the opportunity to volunteer with organisations for up to 40 hours each year. Giles utilised these hours to complete his weeklong training course, practical assessments, and written exams.
Part of the External Affairs team, Giles has been with MSD for more than two years and works in digital communications. He has been volunteering in one form or the other since he was 16 years old, having previously given his time to support a youth club and then as a Special Constable for 10 years.
"Being in a position to give something back to my community has always inspired me to volunteer," said Giles. "And MSD's volunteering scheme enabled me to do exactly that."
Giles, who lives in Essex, has joined a group of other CFRs where they support the ambulance service by attending the highest priority 999 calls in their town and surrounding areas. Responders are trained to provide life support to patients in critical conditions until an emergency ambulance can attend.
In the summer of 2020 Giles was on his way home when he came across a road traffic collision. It was these events that led him to find out more about the CFR role and apply.
He explained: "I will never forget that journey and what happened. There were three people severely injured and one of them sadly passed away at the scene, but I was able to use my previous first aid experience to help a critically injured young woman.
"Once the emergency services arrived, the paramedics asked me to help with the woman until their other colleagues could take over. Afterwards, one of them was kind enough to take the time to find me, update me about her condition and thank me for my help.
"Although I had previous experience dealing with medical emergencies, this was the most distressing, but it made me realise that, despite ending my previous volunteering with the police a year or so before, I still wanted to help people."
After researching the CFR role, Giles made some initial enquiries and then applied.
"I hadn't quite thought about how I would fit the training in with all my other commitments until the option of a weeklong course was presented and a colleague pointed me in the direction of MSD's volunteering scheme," said Giles.
He continued: "With the support of my manager and wider team, I was able to join the course for the entire week and pass my assessments and exams.
"I've been out on many emergency calls already and I'm so grateful to be able to help those who need it the most. I'm also incredibly thankful that my employer has been – and continues to be – so supportive."
GB-NON-05576 | Date of Preparation February 2022