Diversity and Inclusion
With a substantial workforce in the UK, our ability to excel depends on the diversity, integrity, and imagination of our employees.
Our workforce represents the people we serve
As an employer of 1500 people in the UK, we believe that our employees are our greatest asset and are fundamental to everything we do. That's why we are committed to developing a workforce that is diverse and talented, fostering a culture of mutual respect so that everyone can excel.
But diversity is only half of the story; inclusion is just as important. Inclusion means a sense of belonging. When our employees know they are crucial to our purpose, not only will they thrive, but our company will too.

Our workforce is multigenerational with employees ranging in age from 18-70. We truly represent the diverse population that we serve and are proud to have employees who have been with us for 10, 20 and even more than 30 years.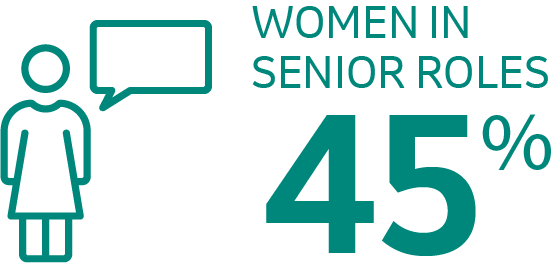 We're committed to diversity and inclusion, with 45 per cent of senior roles across the UK at present filled by women and half of our UK Human Health senior leadership team are women.
Employee Business Resource Groups (EBRGs)
Mental Health First Aiders (MHFAs)
Recognition of our D&I Strategy
Our global diversity & inclusion by the numbers.
51%
new hires globally were female in 2018
17K
EBRG members across our global company
15K
diverse suppliers globally
Fostering an inclusive environment that embraces different perspectives and values the contributions of everyone really is paramount to us. Having a globally and locally diverse workforce makes us a more innovative and agile company — and one better attuned to the needs of our customers, health care providers and patients who ultimately use our products.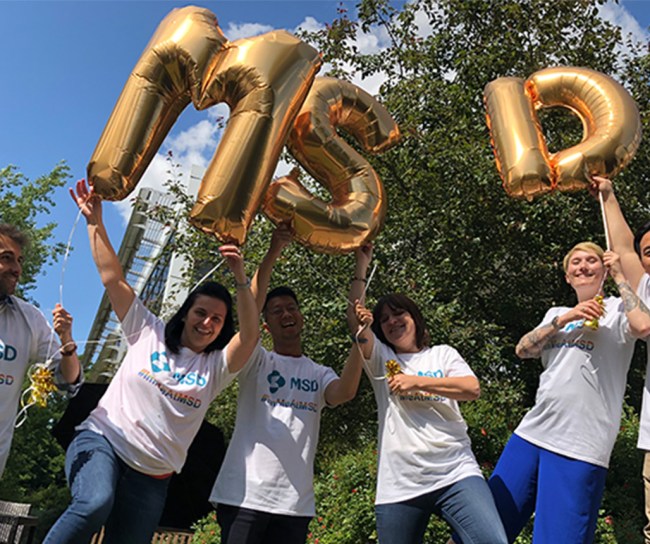 We help our people become the very best in their fields and invest in their professional development whilst also encouraging a healthy work/life balance.
That's why we have a range of programmes in place to support physical and mental wellbeing, including our 'Live It' programme providing support and resources for employees as well as over 25 trained Mental Health First Aiders.
Our people are passionate about making a difference – and our success is built upon their motivation and their passion to save and improve lives.
Job code: GB-NON-07276 | Date of Preparation: March 2023