Our People
Actions not Words : Black History Month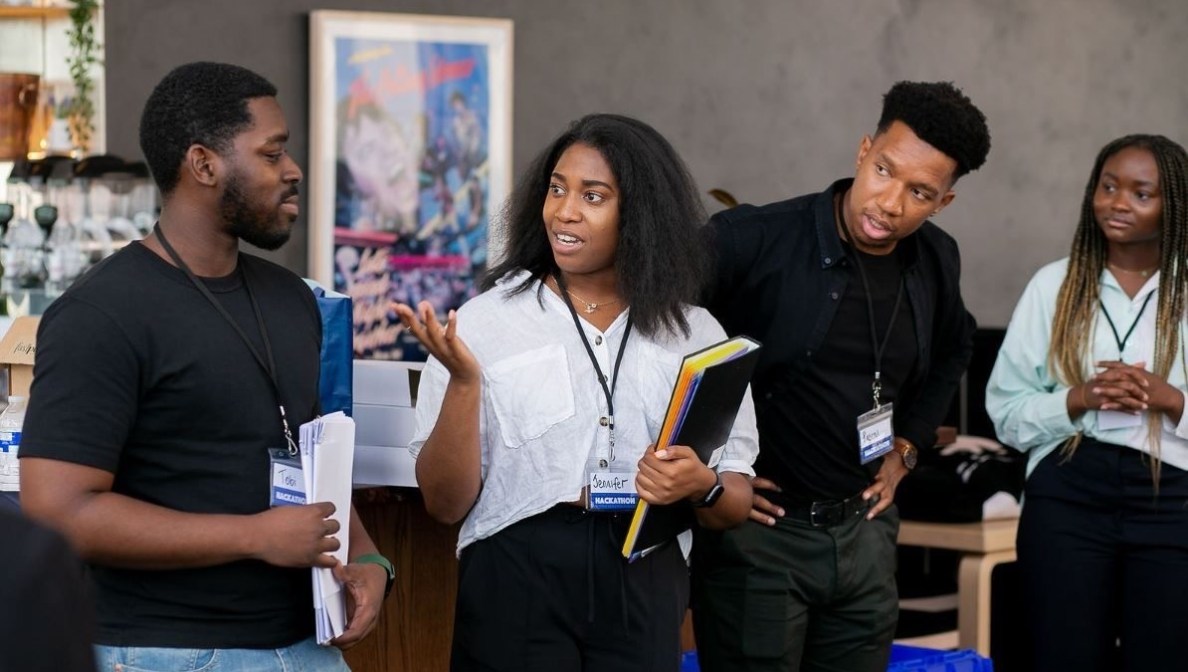 As MSD in the UK celebrates Black History Month this October, our League of Employees of African Descent (LEAD) has been reflecting on their activities to help boost diversity, equity, and inclusion over the past year.
Our LEAD team has been working closely alongside talent acquisition colleagues to find ways of increasing better representation throughout the job application process.
Running for the second year, the LEAD-led Hackathon returned with an aim of 'hacking' how we can improve health equity as an industry. Partnering with Eli Lilly UK, 60 undergraduate students from 29 different universities were involved, offering perspectives and potential solutions.
This followed previous 'hacking' of the challenge of increasing diversity in clinical trials where 30 undergraduate students from 20 universities worked to find solutions in collaboration with the UK Global Clinical Trial Operations department.
Additionally, the team has launched a career development programme called 'LEAD Your Career' that will see colleagues practically supported when setting their work goals, encourage aspiring leaders and make sure everyone has an opportunity to reach their potential. The pilot programmed kicks off this month with a cohort of 15 participants across all divisions.
The team has also been working with partners in our community, including a charity that is building a mentorship programme for young Black people. By making use of our volunteering policy – where all employees are granted 40 hours of volunteering leave a year – the LEAD team has been working hard to encourage colleagues to sign up to the scheme. So far seven colleagues have already signed up to participate in the programme.
Alongside this, the team has continued to champion a sense of community throughout our organisation with a series of events, including visits by special guest speakers. A particular highlight was this summer's first cross-company games, which the LEAD team helped plan, run and participate in.
Hosted by our Animal Health division, this event brought 160 employees together, with representation from our other employee business resource groups. Colleagues from our MSD Research Laboratories joined others from our Human and Animal Health divisions to build connections, strengthen relationships and promote an environment of belonging regardless of background, seniority or role.
Although the team is proud of their achievements this year, they and the wider organisation are not complacent. The LEAD is partnering with our leadership team to ensure this work is built on and that progress is effectively measured and evaluated to ensure MSD in the UK continues to offer a workplace that is welcoming to all.

GB-NON-06555 | Date of Preparation: October 2022