Our People
Saluting Our Sisters: Black History Month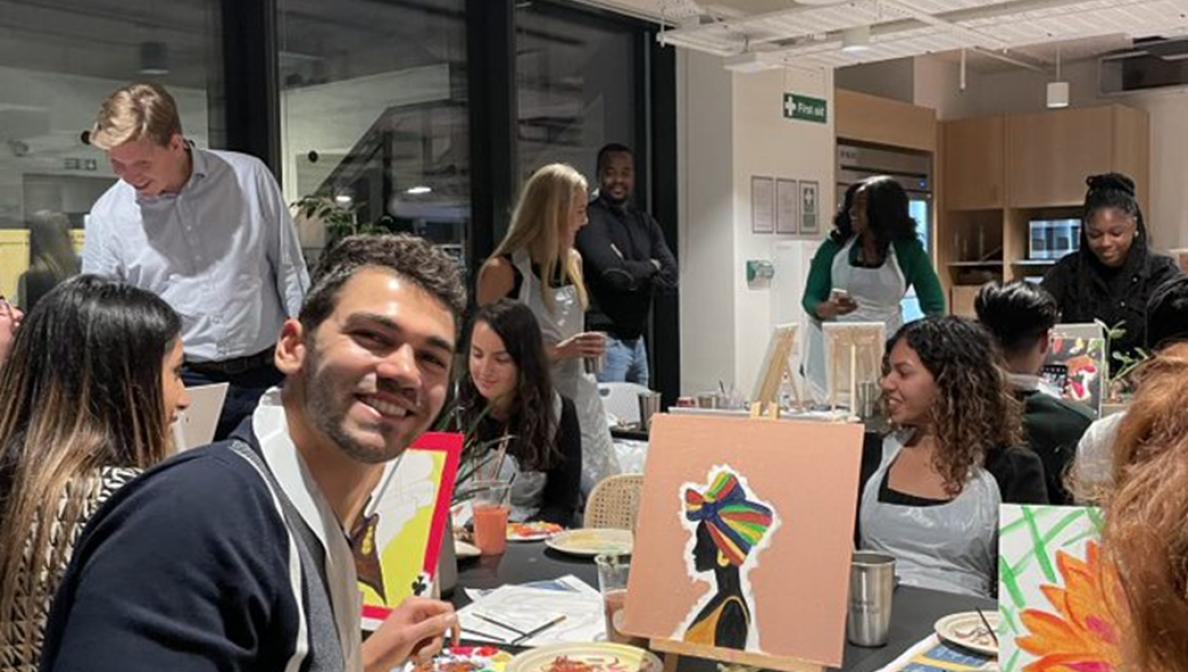 This Black History month, we celebrated the theme of 'Saluting our Sisters' with an array of inspiring initiatives organised by MSD UK's LEAD (League of African Descent) to commemorate the significant contributions of Black women in shaping history, driving change and building communities.
To kick off the month, we celebrated the recent successes of the hackathon, which brought together 60+ students from diverse backgrounds to 'hack' the issue of health equity, as well as the LEAD your career alumni programme, which was focused on empowering employees to seize control of their professional growth, embrace diversity and inclusion, while fostering a supportive community.
We also had the privilege of hosting Eniola Aluko at our Moorgate office. She shared her incredible journey from professional football, to negotiating contracts for commercial rights in the entertainment industry, to her groundbreaking role as one of the first female football pundits on Match of the Day in 2014. She also spoke about the importance of embracing failure as a means to propel oneself forward, leaving us with the valuable message that "failure is a bruise not a tattoo."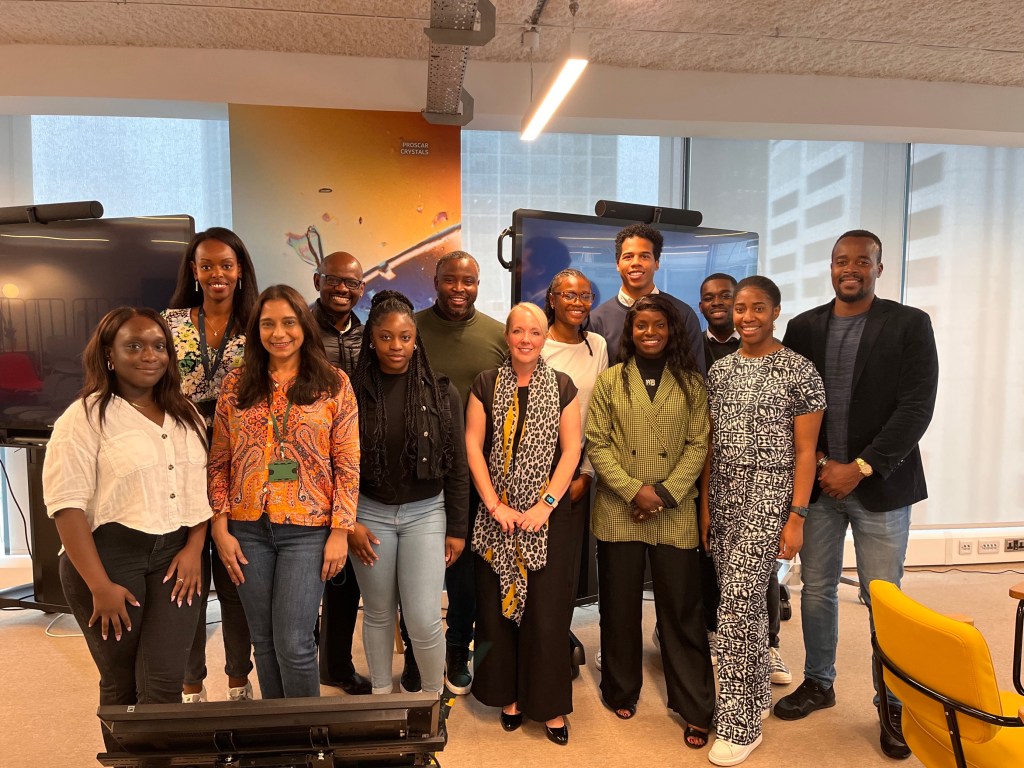 Sip and Paint
To add to the celebrations, we invited colleagues for a captivating sip and paint session with a professional artist, focused on the theme of Saluting our Sisters.
The event served as a platform to celebrate the essence of the Black History Month theme, and our community showcased their artistic talents by creating beautiful pieces. The evening fostered a sense of camaraderie and provided an opportunity for connection, learning, and appreciating the significance of Black History Month.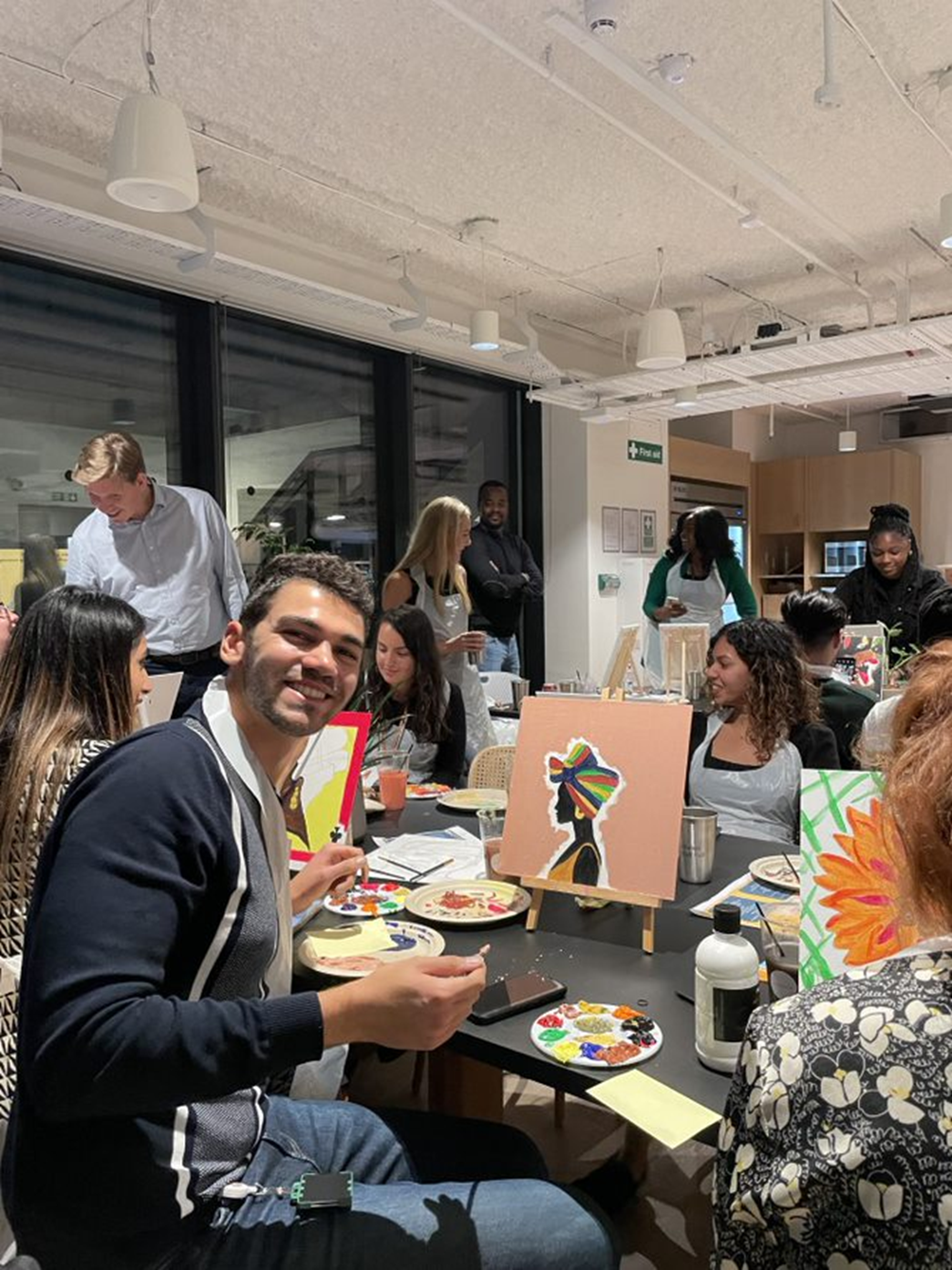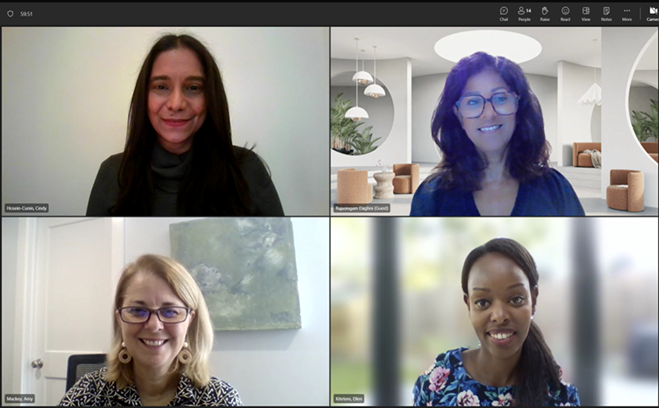 Addressing Maternal Mortality
While our focus during the month was on celebrating our sisters, we also acknowledged there is still work to do.
In collaboration, LEAD and MSD for Mothers invited guest speaker Consultant Daghni Rajasingham, Deputy Chief Medical Officer and Chief Obstetrician, to hold an insightful webinar on the maternal mortality experience and disparities within the UK, and the need for collective action and sharing our stories as a means to raise awareness and bring about meaningful change
Rainbow Reviews
LEAD also collaborated with the Rainbow Alliance for a special edition of a Rainbow Review session. After listening to a podcast interview episode with Chardine Taylor-Stone (award winning cultural producer, black feminist activist & writer), members engaged in conversations delving into the complexities surrounding intersectionality with the aim of fostering a deeper comprehension of the diverse challenges faced by individuals across various intersections and to promote empathy and solidarity.
Connect Day Lunch
To wrap up, LEAD partnered with Chuku's Tapas, a Nigerian resteaurant with a mission to make Nigerian food and culture more easily accessible, to provide colleagues with an immersive cultural experience. It received raving reviews from our colleagues and we're excited to have sponsored a new culinary experience!
Black History Month x LEAD UK 2023 was a month filled with impactful events and discussions that honored the contributions of Black women while also addressing the challenges they face. By recognizing their achievements, amplifying their voices, and addressing disparities, we strive to create a more inclusive and equitable future.
GB-NON-08359 | October 2023